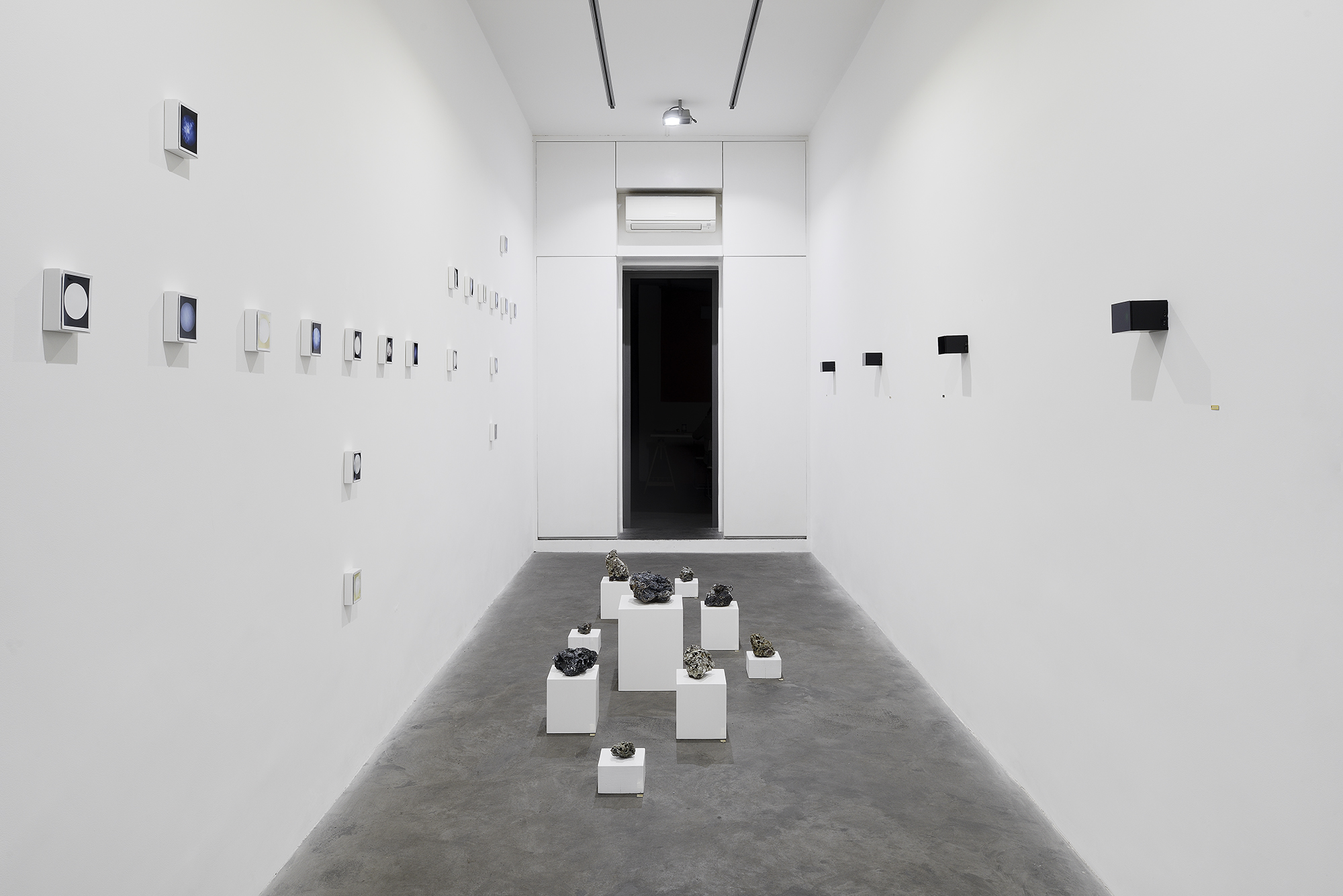 XIAOYI CHEN – GIULIA MARCHI
one giant leap
06.12.2017 – 07.02.2018
Matèria is pleased to present 'one giant leap', an exhibition of works by represented artists Giulia Marchi and Xiaoyi Chen. The double solo show sees the artists unified by a common starting point and subject matter – the moon – conceptualised through the use of photographic, sculptural and site specific installations.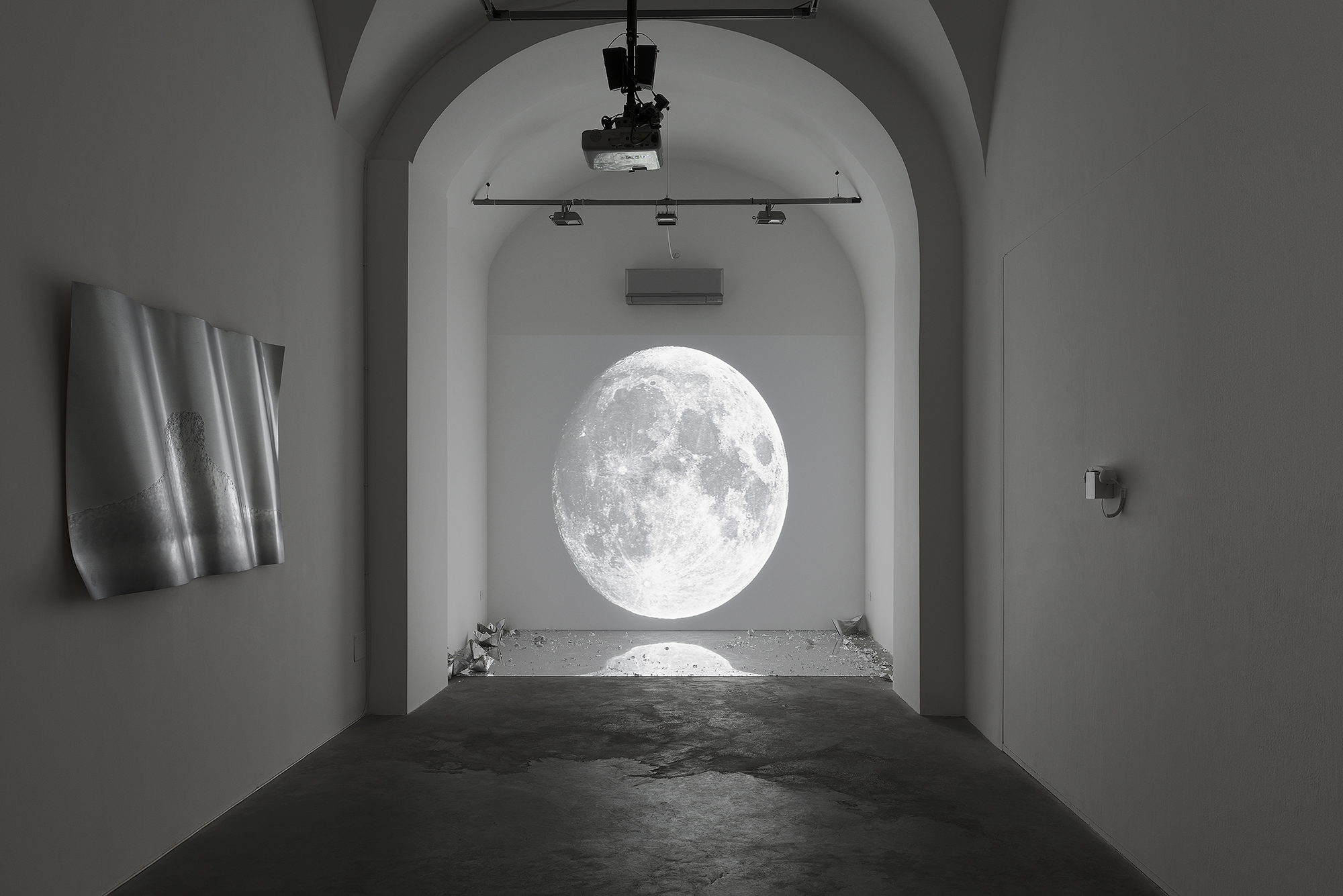 Presented in the first gallery room are unseen and recently produced works by Giulia Marchi. Showcased for the first time in its entirety is Fluxus, comprising of 20 polaroids meticulously arranged by Marchi to form a large wall installation addressing the influence of our closest celestial body. Central to Fluxus is the moon's impact on both our physical surroundings and the timeless allure it exercises on our planet's inhabitants. Giulia Marchi never photographs the moon, yet she purposefully alludes to its shape through a constructed lens barrier. The imagery and repetition, refereece the passing of time and the poetic, uninterrupted dialogue between sky and earth. The duality of this approach once again defines the cornerstone of Marchi's practice, one divided between the tangible and the abstract.
The commanding power and iconic properties of the moon carry over to the gallery's second space where Xiaoyi Chen presents a site specific body of work comprised of a large scale video projection, functioning as a central focus point for a multidisciplinary installation deeply rooted in the themes explored throughout the Artist's young career. Simplification, abstraction and the symbolic nature of what we view take center stage in an experience conceived as an immersion for the viewer, where the moon dictates visibility and perception.