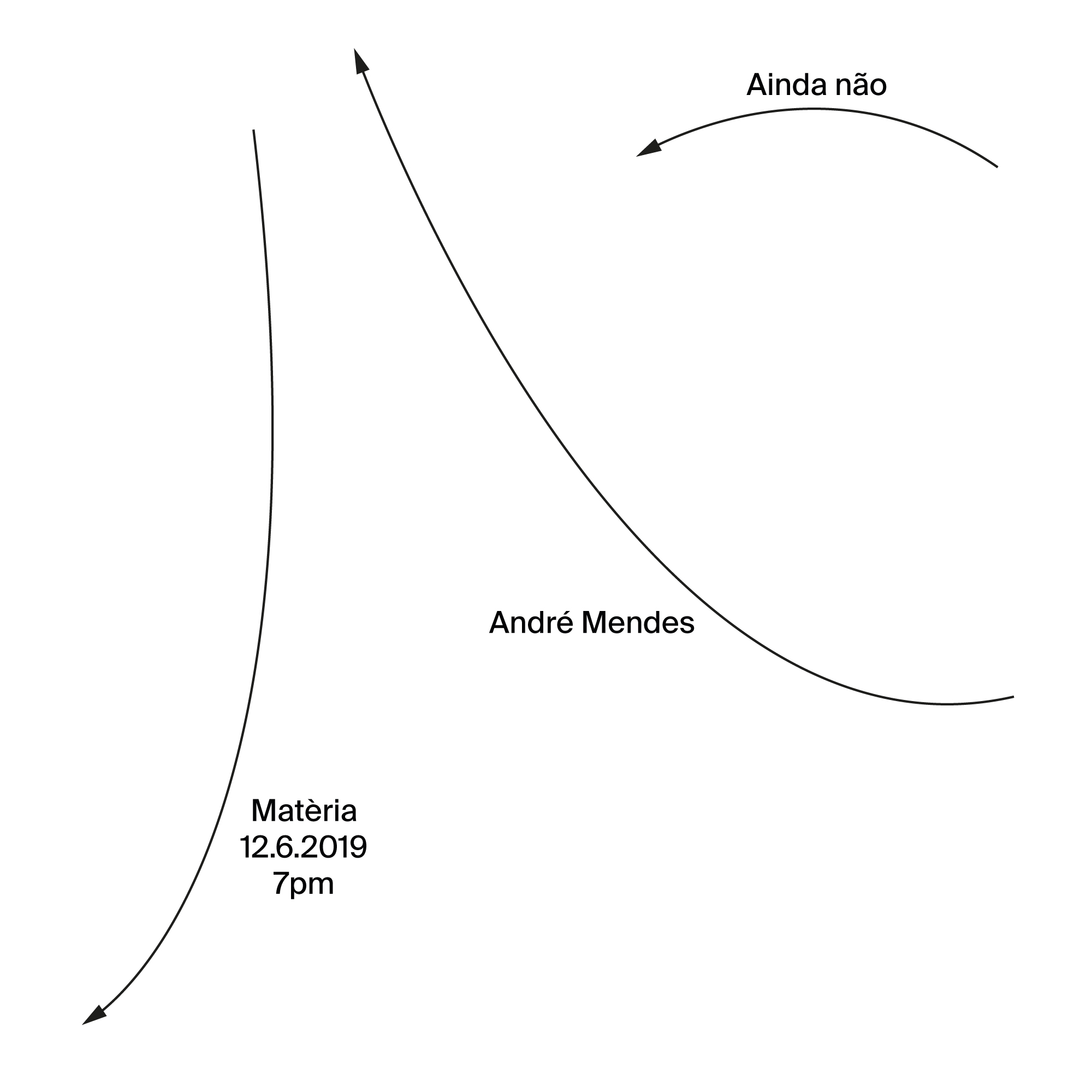 Matèria is pleased to present Ainda não, André Mendes' first solo show in Italy set to open on Wednesday June 12, 2019. Through the fluid use of different mediums and the testing of their limitations, André Mendes undertakes a process of occupation and appropriation of the gallery space – from the 5th of June onwards in preparation to the exhibition opening – during which an open door policy will allow visitors passing through the San Lorenzo neighbourhood to interact with and witness the production of his exhibition, set to radically take over and redefine Matèria's spaces.
Ainda não (Not yet) is the condensation of creative chaos and its formal remedy, a testament to the ephemeral nature of Mendes' outlook on artistic research and production. Given carte blanche by the gallery, the artist brings both aspects together in a collision of approaches where installation, sculpture, painting and drawing reframe our understanding of what is traditionally expected of a gallery exhibition; highlighting the gap between what we understand as finished – ready to travel from the artist studio to the gallery – and what this choice detracts from the organic connivance of ideas, intuition and materials.
Exhibition in collaboration with Ricardo Fernandes Gallery.
Open doors: June 5 – 11 (11 am – 7pm)
Opening: June 12 (7pm)
The exhibition can be visited until September 21, 2019